Tips and Ideas for Restyling Patios & Terraces
It is around about now, each year, that people's thoughts turn to revamping their terraces and outdoor areas. Today, we offer a few ideas on how to give your patio or terrace a truly brilliant facelift. Here we go!
20 July 2017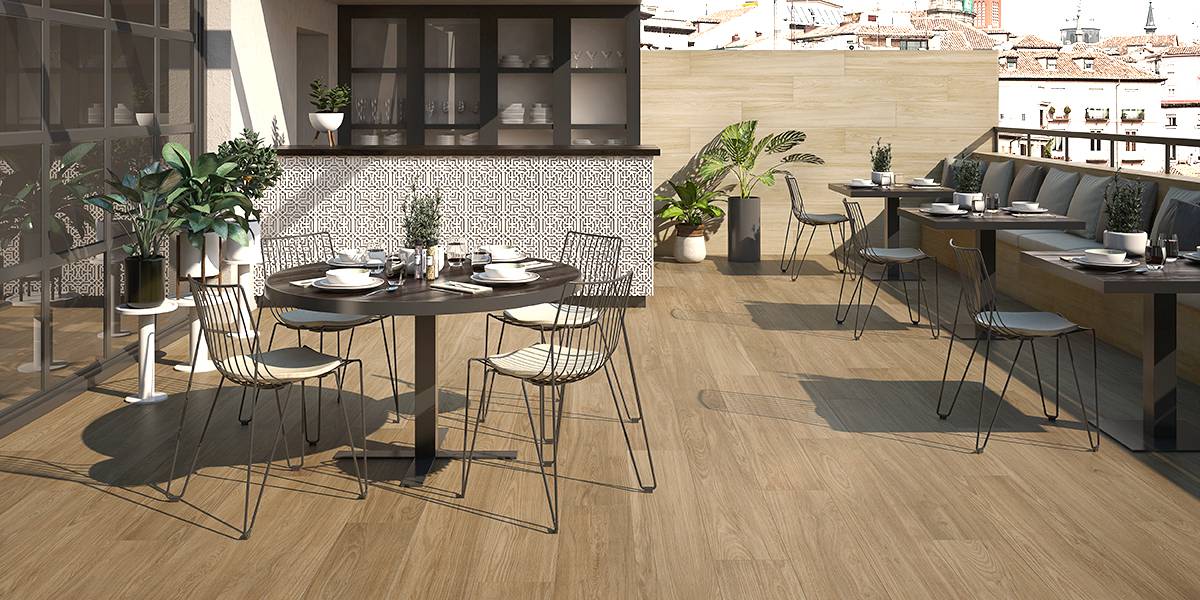 FACTORS TO TAKE INTO ACCOUNT WHEN CHOOSING OUTDOOR PAVING
There are two key factors to bear in mind when giving your patio or terrace a facelift: its technical requirements and the type of look you want it to have. As a result, the material you use must ensure:
· Imperviousness and resistance to the elements
· Easy cleaning and care
· A non-slip surface
· The type of look you seek
For areas with swimming pools or irrigation systems where water is always present, it is important to use tiles with a very low porosity, such as porcelain ones, thus ensuring a long-lasting product that can also withstand the sun, rain or changes in temperature.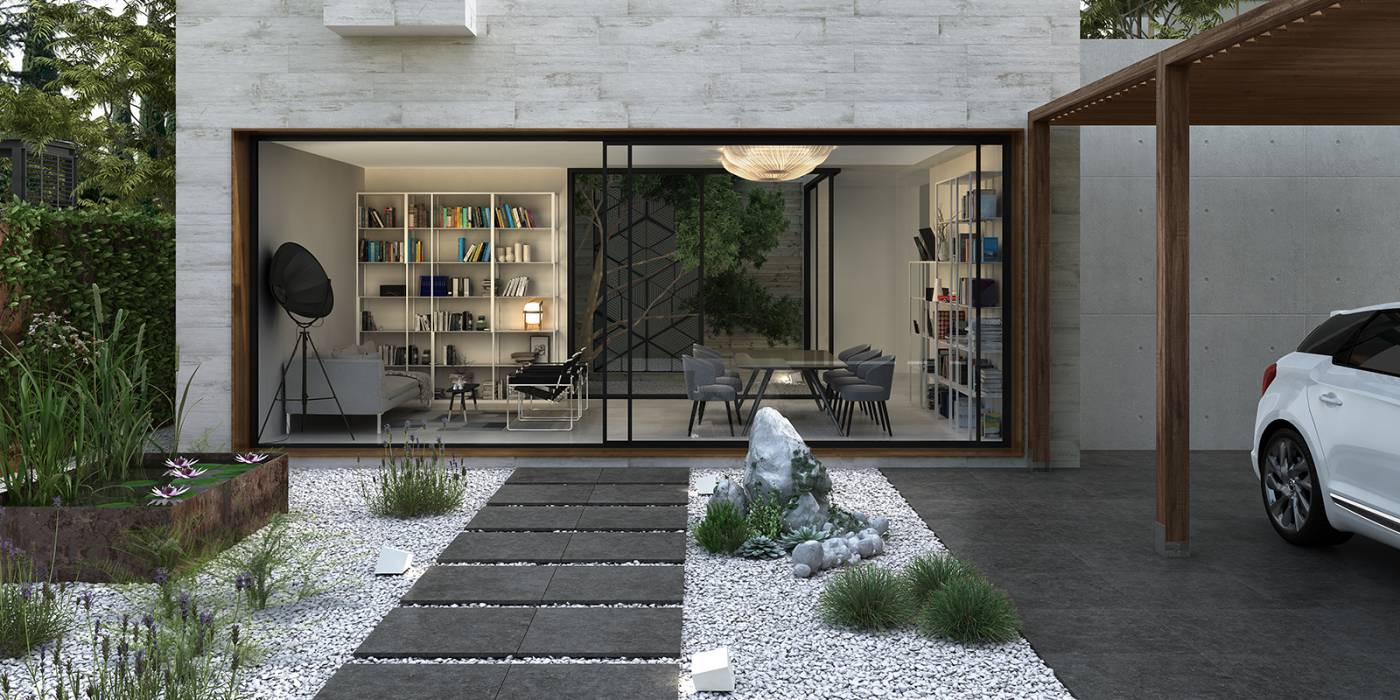 A non-slip surface is also essential in outdoor areas. Keraben Grupo has launched an Antislip Shoeless finish with a smooth texture, completely unlike conventional rough anti-slip finishes. Because it looks just like the Natural finish, it can be used to ensure visual continuity from indoor to outdoor areas.
Since terraces and patios are used on a seasonal basis, mainly for enjoyment and relaxation, they should be low on maintenanceand easy to clean.
They must also have a design that never looks dated, and so they should be modern in style but never too flashy, based on materials inspired by nature like wood, stone or cement-effect tiles.
TIPS FOR ACHIEVING PERFECT RESULTS
Rooftop terraces, covered garden terraces, a small patio or inner courtyard are the perfect places to relax and while away your time.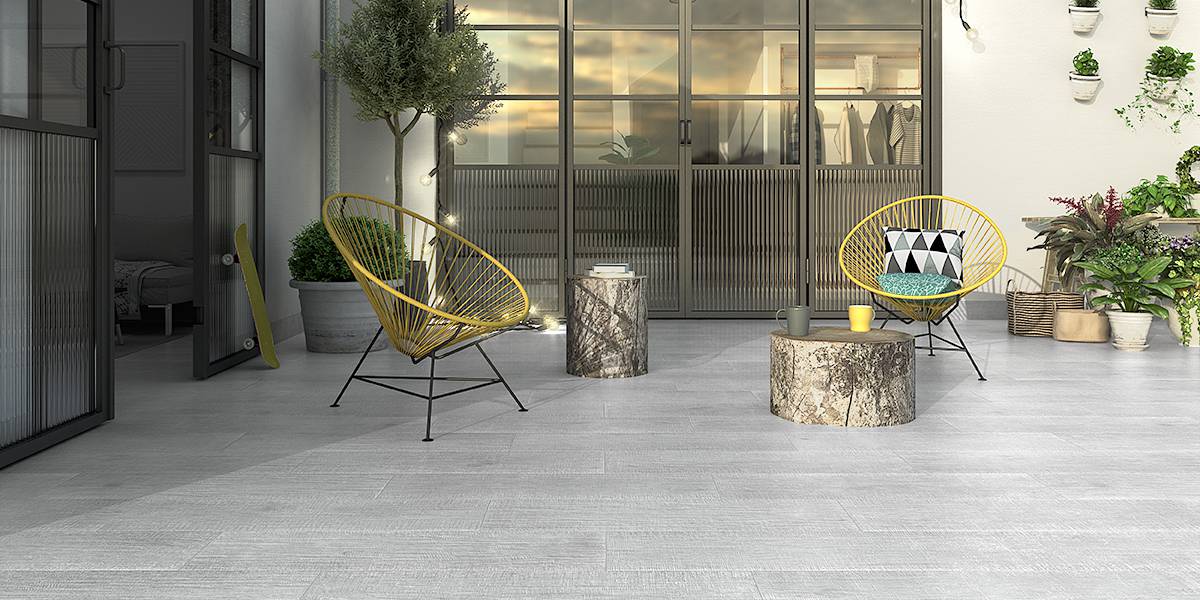 Everyone wants to have the perfect outdoor area, whether big or small. We've come up with a few ideas for you:
· Use extra-thick floor tiles to lay paths, mark out areas or create poolside terraces. Keraben has a range of extra-thick 20mm tiles perfect for such applications.
· Ensure an added sense of spaciousness by using the same floor tiles indoors and out. Indoor areas should be extended to incorporate outdoor ones, treating them as yet another of the home's living spaces. By using the same product in one finish for indoor areas and another for the home's exteriors, visual continuity and an added sense of spaciousness can be achieved.
· Pick a style and use your décor to reflect it, and include plants to add a fresh feel.
LET US INSPIRE YOU WITH OUR PROJECTS
Are you looking for sources of inspiration? Take a look at some of our outdoor design projects:
· An exterior raised-access floor
· A modern-looking terrace in Alicante
· A swimming pool in Bigues i Riells
If you need guidance in your design projects or wish for further information about any of our products, do not hesitate to ask by filling in our contact form.