Dressing up living spaces with ceramic tiles
It is a long time since ceramic tiles were solely restricted to areas like kitchens, bathrooms or façades.
16 July 2017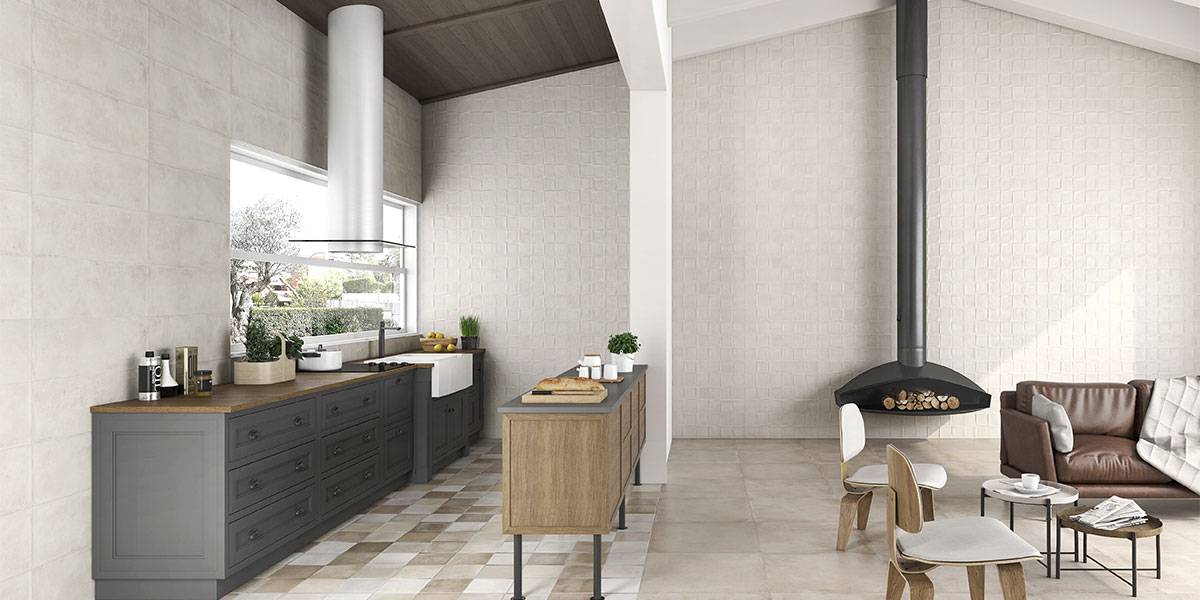 It is a long time since ceramic tiles were solely restricted to areas like kitchens, bathrooms or façades. Thanks to their beauty, resistance, versatility, and endless different finishes, they are the perfect solution for living spaces of all kinds and for use both indoors and out.
Not only do their technical characteristics make them one of the most resistant functional materials around, but they can also play a key decorative role as wall or floor coverings. Merely by changing their colour or format, tiles can be used to separate different areas of the home. This is the case of the room shown above, with an open-plan kitchen and lounge clearly divided into two sections using floor tiles from the Remake collection by Keraben. The colours and design of the tiles in the kitchen are carefully conceived to break away from the plain-coloured floor in the lounge area.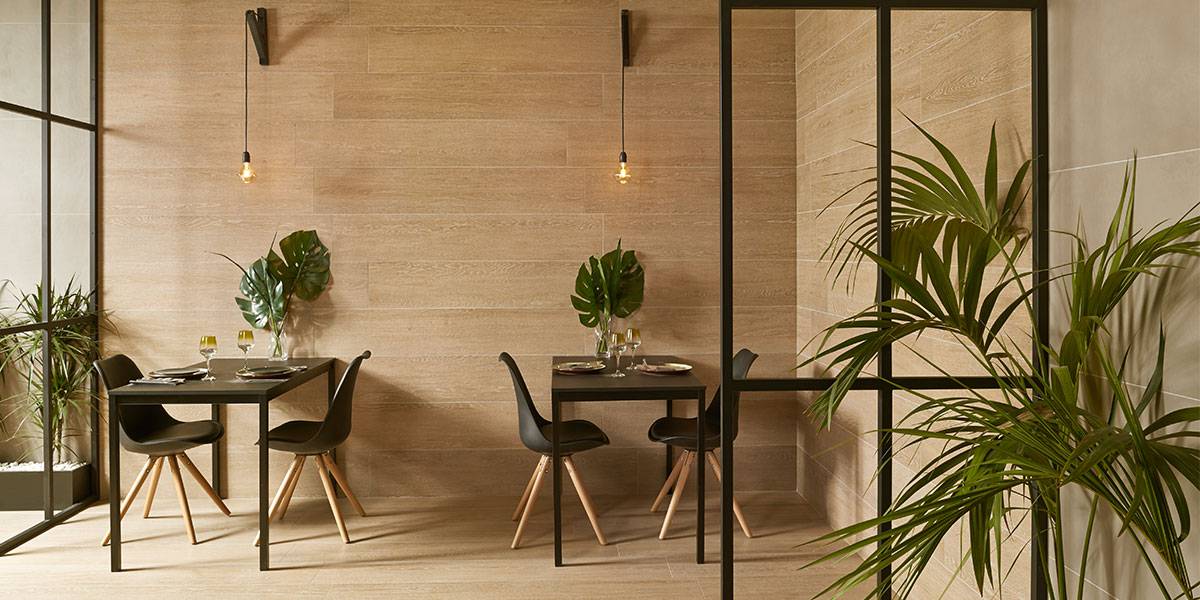 Another option, when decorating a room, is to break the rules by extending the floor tiles to the walls, cladding the whole living space in the same colour. This gives it a sense of uniformity and visual harmony. The end result is an elegant looking room, like the restaurant shown above, whose walls and floors are clad in tiles from the Savia collection by Keraben.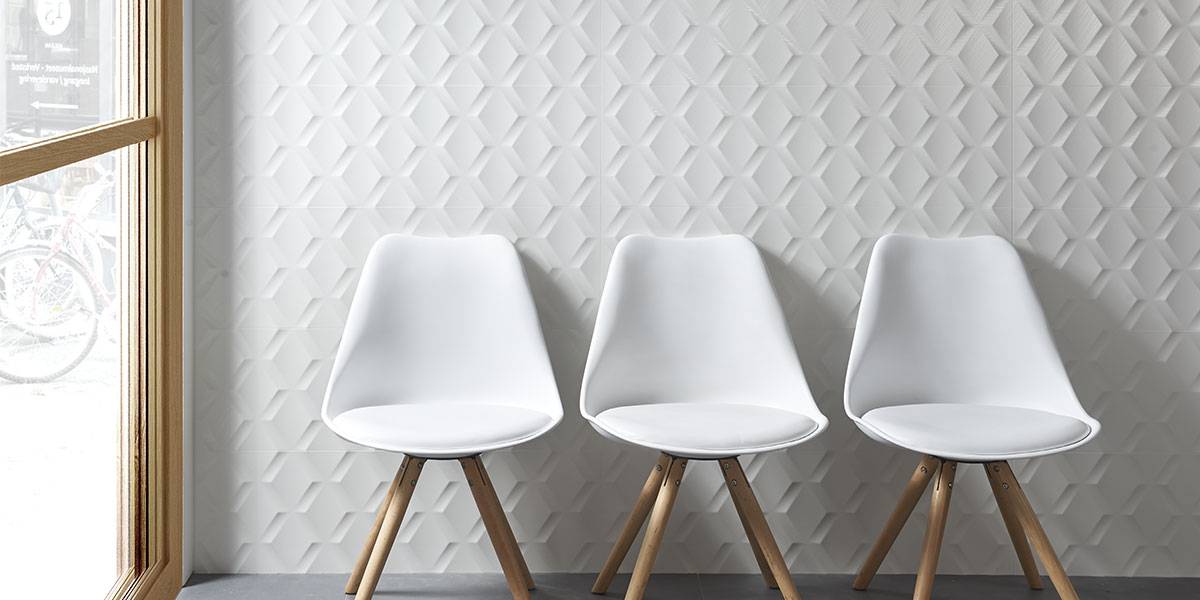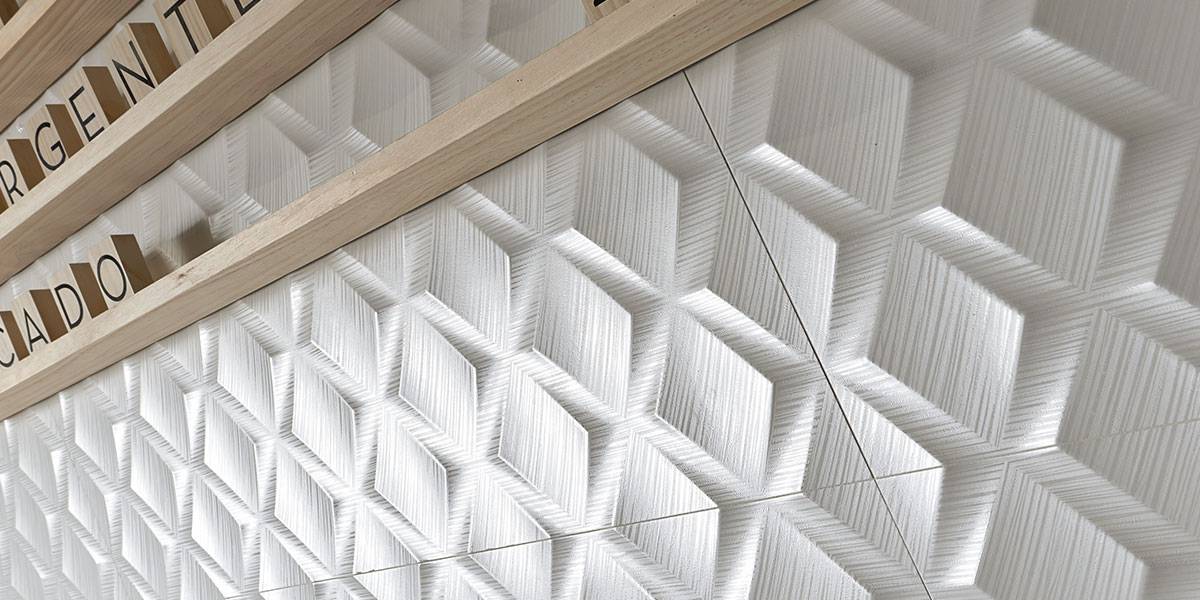 Alternatively, relief-textured tiles can be used to emphasize a particular wall or section of a room. Relief textures are one of the latest trends in ceramic tiles, perfect for breaking away from more tedious-looking interiors and infusing rooms with personality. To avoid any sense of monotony, one of the three relief patterns from the Stage collection by Metropol was used for this laundry. No other decorative feature is needed.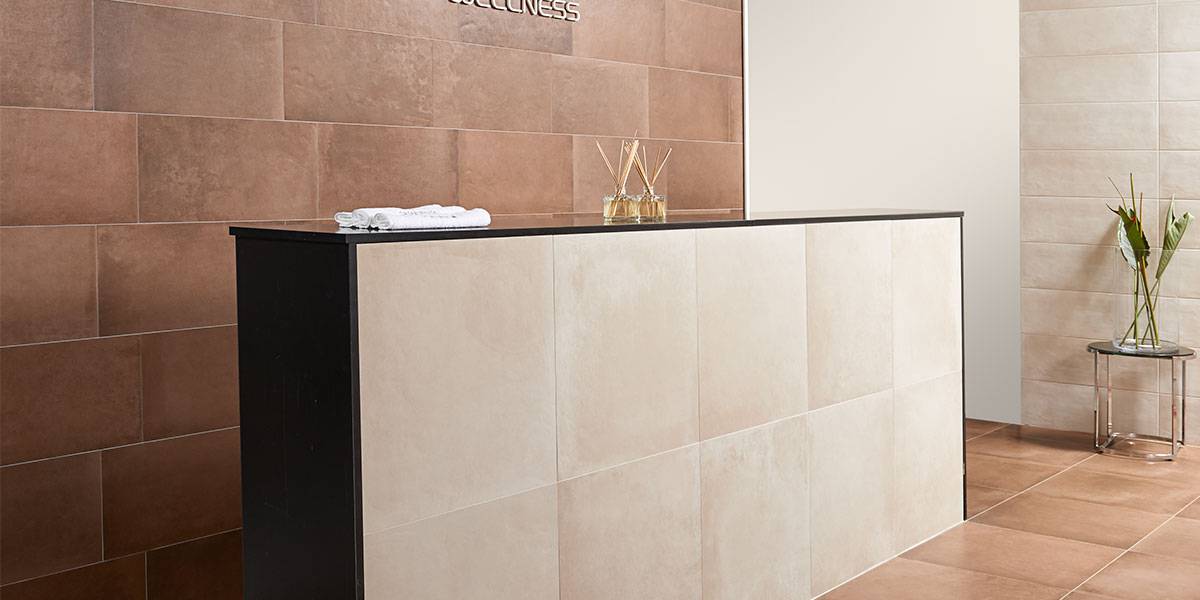 Tiles are not just suitable for use on walls and floors. Ceramic materials offer such broad-ranging potential that tiles can also be used on furniture to clad the surface of a bar, table, bench or worktop, multiplying a room's decorative possibilities or helping to achieve an overall sense of uniformity. The Next collection by Casainfinita was used above to decorate the reception of this SPA.